Welcome to Lakewood High School IB
Application information

Thank you for your interest in Lakewood's IB program.

Our IB Application for the 2019-20 school year is now open. Please click the "Apply" button on the banner. We will have another information session during the 8th grade Open House on Nov. 13th from 7-8 pm in the Lecture Center.

Interested in learning more about IB? Click below.

Congratulations to the IB Class of 2018 ! We are so proud of you!

---

The International Baccalaureate, founded in 1968, currently has 3041 schools in 139 countries, serving over 857,000 students. There are 73 programs in Colorado--29 are full diploma programs.

The mission is to develop inquiring, knowledgeable and caring young people who become active, lifelong learners through a shared academic and community service experience.

The program, a highly academic, rigorous course of study focuses on conceptual learning, critical thinking and presentation skills (written and oral). It not only prepares students for higher learning in a university setting, but helps students prepare to live, learn and work in a rapidly globalizing world.
​
The Program requirements include English, World Language, History, Experimental Sciences, math, theory of Knowledge and elective choices. Students also complete the "CAS" component--(Creativity, Activity and Service).
---
---
Powered by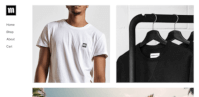 Create your own unique website with customizable templates.