Here are some organization looking for student volunteers. If you need additional information, see Mrs. Kramer in the IB office.
Belmar Elementary PTA- They
are looking for a small team of students from the IB program to work with our families at Belmar Elementary during PTA events. Students would be responsible for child related activities during the general meetings once a month, helping with Fall Festival, and parents night out activities. This project could be used as a child enrichment program and volunteering for the IB requirement. Please contact me with further questions. Students can contact Jody Romero, PTA Membership Chair directly at 720-232-6632 or call Lynn Walker at Belmar Elementary School: 303-982-8220.
Adaptive Aquatics-
Contact ​
Alison Tamborlane
Adaptive Aquatics Coordinator-
alisontamb@aol.com
​ Volunteers are needed to work with special needs children in a therapeutic group 'fun and games' activity class in warm-water pools at The Ridge Recreation Center. 'Swim buddies' commit to a minimum of five weeks and help with in-the-water sessions for one hour on Saturday mornings. In addition, volunteers attend workshops each week to learn about safety and the conditions of the children, while preparing for the upcoming Saturday's water session.
Contact: Alison Tamborlane,
AlisonTamb@aol.com
, 973-696-5749.
The Ridge Rec Center is at 6613 S. Ward St., Littleton 80127. We have New Volunteer Orientation
Tuesday (TOMORROW) Jan 9 - Ridge Recreation Center (Littleton) from 7 to 9 pm.
​
Intercultural Fair-
hosted by the PTAs of South Lakewood Elementary and Kendrick Lakes Elementary. In the past their fairs have been recognized by the National PTA.
They need help with set up of the decorations the day before and the day of the event and volunteers to run the craft and game tables. Contact Sandie Weathers at 303-523-0435. Follow link for a short video of a past event:
https://www.youtube.com/watch?v=mmVJc7Q1rgE&spfreload=5
Colorado Miss Amazing!-
Miss Amazing is a community of people that invests in the strengths of girls and women with disabilities. Get involved at www.missagmazingpageant.com
Read Connect Jeffco-
ENC is seeking
volunteers to read to young children at Kyffin Elementary School and also at Mitchell Elementary School, in Golden, once or twice per week. Kindly contact: Christopher Smith, LHS Student/ Read Connect HS Coordinator at 720-839-1906, email: halocow@outlook.com or Linda Rediger, ENC Director at 800-978-4290:
lmrpc@aol.com.
​
National Multiple Sclerosis Society
: Sarah Ness- 303.698.5443/ cowyvolunteer@nmss.org
The Action Center
: Valarie Abney-303.237.7704/office@theactioncenterco.org or Erika Nelson: 720.407.6714/erikan@theactioncenterco.org
World Challenge
: Alex Gustafson: 1.763.360.3786
Bluff Lake Nature Center:
720.708.4147
The Denver Rescue Mission:
www.denverRescueMission.org
Become a tutor with Whiz Kids tutoring:
303.504.9449/ WhizKidsTutoring.com
Citizen's Climate Lobby
:Citizen's Climate Lobby, Golden Chapter, Phil Nelson,
philhnelson@aol.com
National Sports Center for the Disabled:
303.316.1546 or 970.726.1546/volunteer@nscd.org/www.nscd.org
Mile HIgh Youth Corps:
303.433.1206/www.milehighyouthcorps.org
Lakewood Interact Club:
Ms. Kitt- room B209/skitt@jeffco.k12.co.us
Applewood Our House:
Malou vanEijk: 303.956.9037/ malouvaneijk@gmail.com or Sheryl Kysar- 720.982.2040/sheryl.kysar@gamil.com
Habitat for Humanity:
Stefka Fanchi, Executive Director: 303.454.8965 ext. 1/stefka@habitatcolorado.org
Habitat for Humanity Restore
: Maureen Johnson: 720.469.4807/mjohnson@habitatmetrodenver.org
Food Bank of the Rockies
: Kelyn Anker
,
Mobile Pantry Supervisor: 303-375-5853
Adam's Camp- Therapy family camps and adventure camps:
Helga Simmons:
Helga@adamscamp.org, 303.563.8290 or visit www.AdamsCamp.org


Adobe Hospice of Colorado
- Diana Buccafurni-Huber- Volunteer coordinator: 801.518.3314/Diana.Buccafurni-Huber@adobehospice.com
Powered by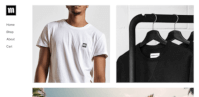 Create your own unique website with customizable templates.