IBExam fees/The Diploma and College Credit
Students have the opportunity to earn college credits by earning the full IB Diploma or earning credit for specific courses.
Most public universities and colleges in Colorado award a full 24 credit hours to students who earn the Diploma!
For the latest version of the report from the Colorado Commission of Higher Education on IB credits awarded to students from schools in Colorado, click
_
here. Scroll through the document to see the list of all 4 year public schools in Colorado (including community colleges) and what they award for each IB course.
To find out what your college awards for IB, google the college name/ IB credits
(ex: Stanford University IB Credits)
and it will take you right to their IB equivalency page.
Exam Fees:
Students pay a one time registration fee of approximately $175 and a test fee of approximately $120 per exam. IB Jrs. and Srs register for exams in September. Students and parents are invoiced and exam fees are due to the financial secretary by late Oct. If you have questions about the fees, please contact Joellen Kramer, IB Coordinator.
Earning the IB Diploma
IB Diploma will be awarded to a candidate provided all the following requirements have been met
CAS requirements have been met
The candidate's total points are 24 or more
There is no "N" awarded for theory of knowledge, the Extended Essay or for a contributing subject
There is no grade E awarded for theory of knowledge and/or the extended essay

There is no grade 1 awarded in a subject/level

There are no more that two grade 2s awarded (HL or SL)
There are no more than three grade 3s or below awarded (HL or SL)
The candidate has gained 12 points or more on HL subjects (for candidates who register for four HL subjects, the three highest grades count)
The candidate has gained 9 points or more on SL subjects (candidates who register for two SL subjects must gain at least 5 points at SL)
The candidate has not received a penalty for academic misconduct from the IB Final Award Committee
Powered by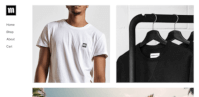 Create your own unique website with customizable templates.